Oxbow Restaurant
The Art of Good Food in Kensington, Calgary
COVID-19 RESTRICTIONS UPDATE (EFFECTIVE SEPTEMBER 20, 2021)
The Government of Alberta's Restriction Exemption Program is in place at this facility. In order to access Oxbow restaurant for indoor dining, please be prepared to show proof of vaccination, negative test results, or vaccination exemption documents. Masks are required in all public areas while not eating or drinking.
Enjoy comfort food favorites with a lavish twist. Nestled in Hotel Arts Kensington, just minutes from Downtown Calgary, Oxbow offers you cozy gathering place to enjoy imaginative food & drink with good company.
We love to play with our menu, infusing traditional comfort food favourites with a twist. Crafted with local and seasonal ingredients, Oxbow welcomes you to appreciate dining as it was meant to be: honestly uncomplicated.
So stay for a little, stay for a while. Oxbow Restaurant in Calgary's Kensington neighbourhood inspires delightfully unexpected experiences for you to share with both new friends and familiar company.
Comfort Food with a Creative Twist
Oxbow showcases the cuisine of Executive Chef Quinn Staple and Chef de Cuisine Myles Perry. Oxbow also features a multi-course a la carte brunch on Sunday mornings.
Oxbow Restaurant & Patio is now open.
Hours (effective June 16th):
Wednesday to Saturday | 4:00 pm to close
Sunday Brunch | 10:00 am to 2:00 pm
Parking
Public parkade is available directly across 10A Street. Street parking surrounding the hotel is also available and is free after 6:00 p.m.
Dog Friendly Patio
Oxbow's Patio is now dog friendly!
We are excited to welcome your well-behaved to Oxbow's riverview patio.
Please respect the following rules:
Please keep dogs off furniture
Please only use dogware provided
Dog must remain leashed & under control at all times
Dog must be licensed with the City of Calgary & up-to-date on immunizations
Clean up kits are available
Brightside by ATB – Friends with Benefits
Support local and save extra with Brightside by ATB. As one of their Friends with Benefits, you can earn extra when you shop with us. Simply pay with your Brightside Spend Card and you'll receive a top up to the nearest $1. Download the app to get started.
Get a side of savings with Brightside by ATB. We're one of Brightside's Friends with Benefits which means you can support local and earn extra when you use your Brightside Spend Card to spend with us!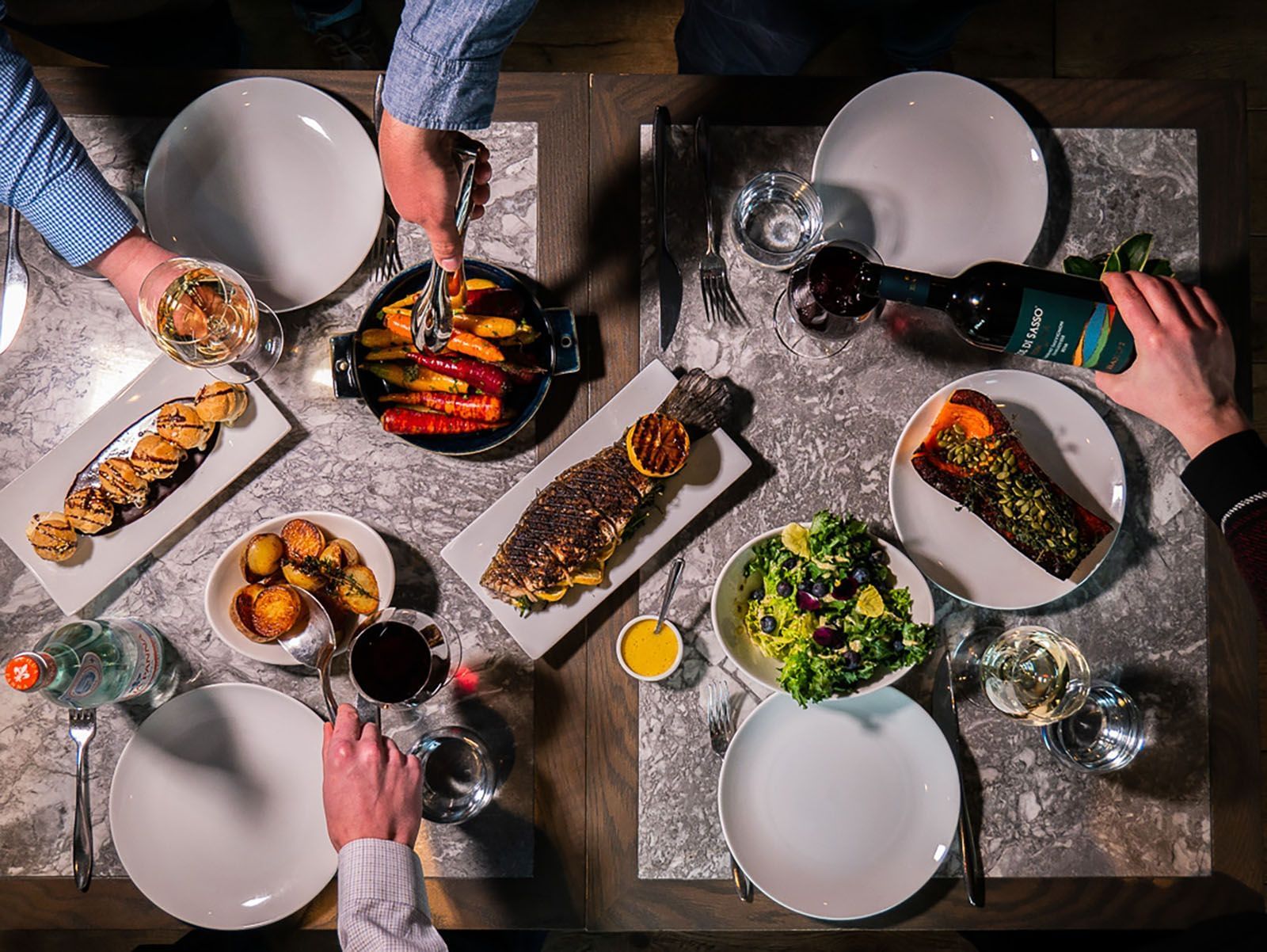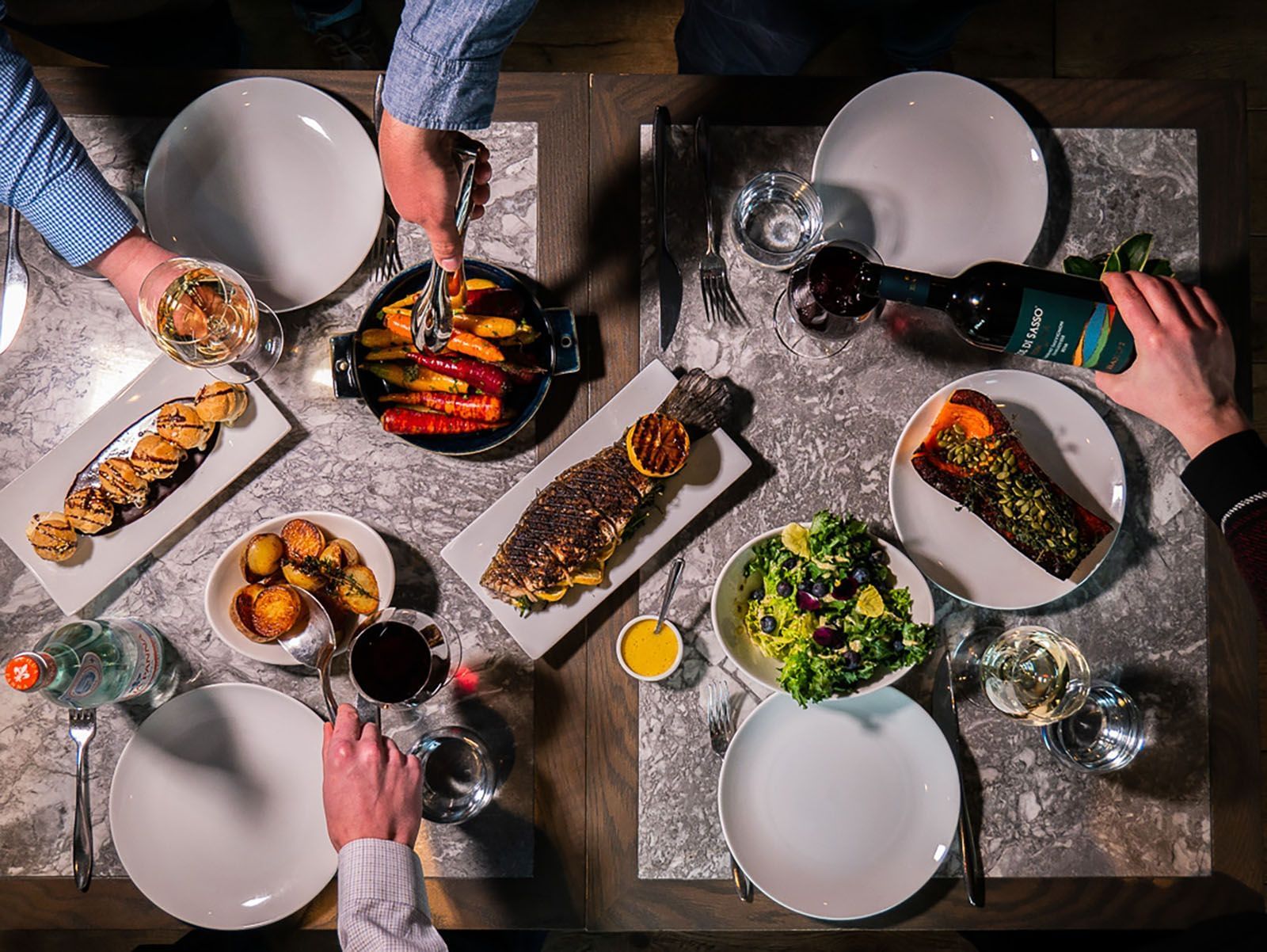 Group Dining & Catering at Oxbow
Whether you're looking to host a private party at the restaurant or you want us to bring the food to you, we have a delicious solution for your next special event.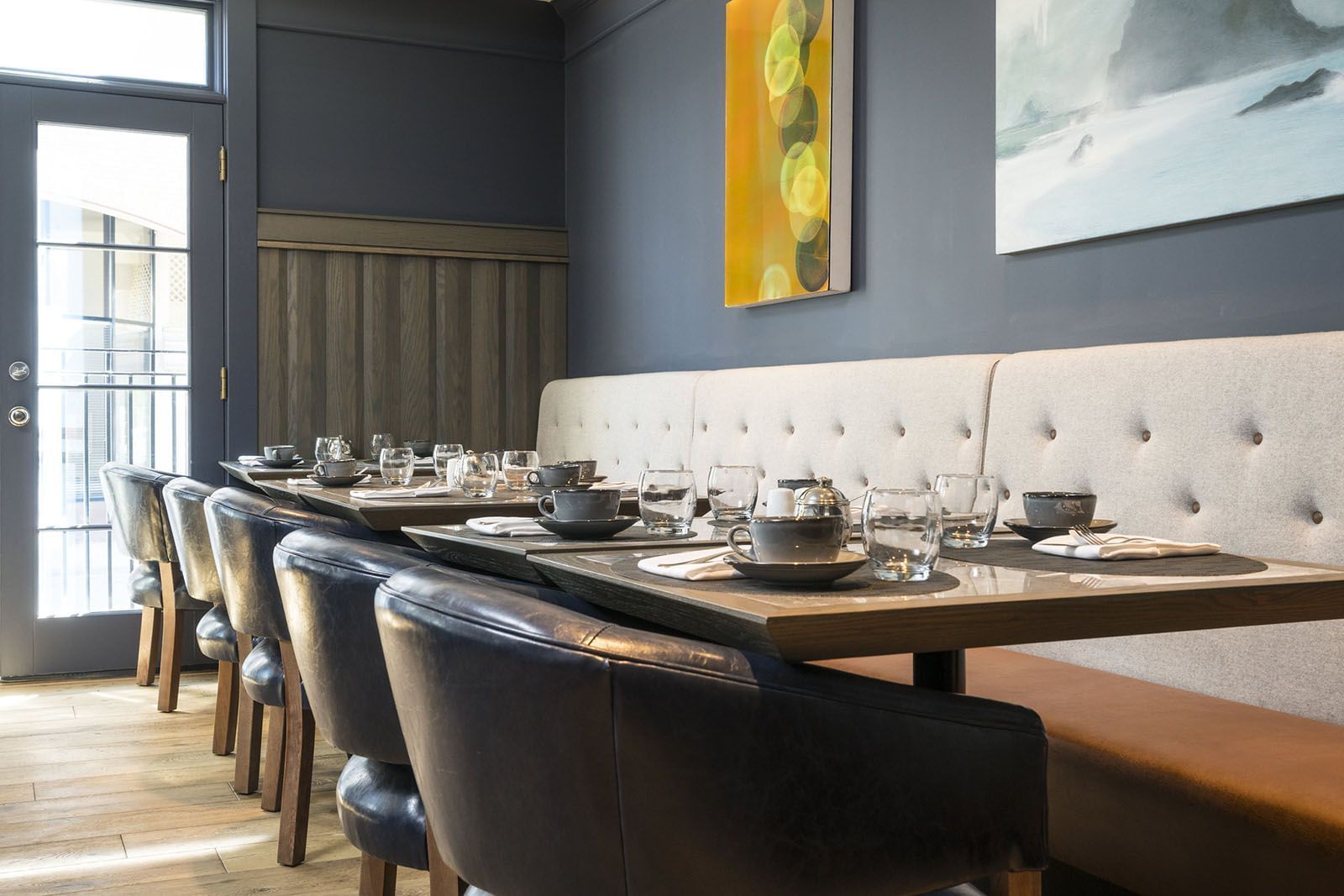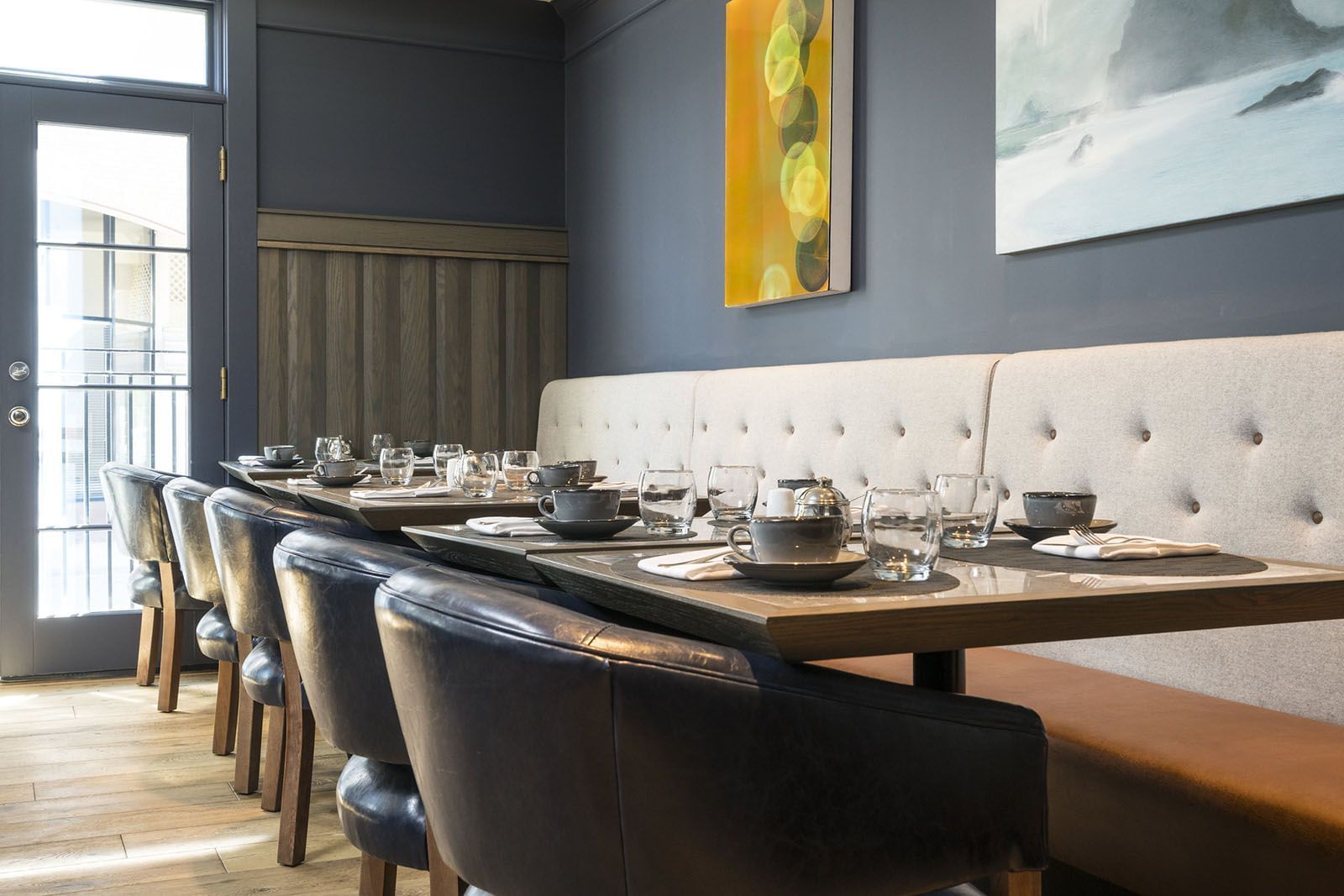 Specials & Events
Seasonal specials and unique dining experiences. Find out more about what is coming up next at Oxbow Restaurant.